ENVIRONMENTAL RESPONSIBILITY – OUR HOT-ROLLED STEEL
Unlike their competitors; Steel Windows and Doors USA dedicates a majority of their time making sure that the production, installation and disposal of their windows and doors has as little environmental impact as possible. To achieve such high levels of quality and efficiency; Steel Windows and Doors USA dedicates itself to maintaining constant research, development and testing of every product that is manufactured and installed. As technology grows and the world becomes ever more globalized, it is essential that companies which deal in both manufacturing and sales understand the fine line between quality and quantity as well as upholding their environmental responsibility. To do so, Steel Windows and Doors USA strives to adapt to the continually changing building codes, polices and guidelines established to preserve this beautiful planet that we call home.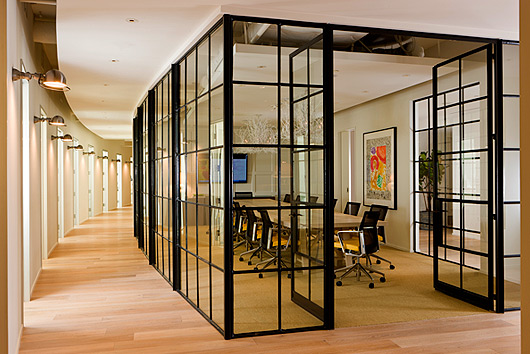 Hot-Rolled – The Manufacturer:
Founded in the 1800's, CRITTALL WINDOWS Ltd. was the pioneer of hot-rolled steel windows and was responsible for setting up the first steel window manufacturing plants in the United States and around the world. In fact, Crittall is the world's oldest and largest steel window manufacturing company today. Crittall is equally active in new construction and refurbishment. Projects range from replacing thousands of landmark sensitive 1920's windows to supplying windows for the most contemporary buildings designed by today's foremost architects.
"No other manufacturer of steel windows
offer as comprehensive a 
range of hot rolled sections."
This ensures maximum custom capability and responsiveness to individual project requirements.
150 years of experience in Steel Fenestration.
UK market leader.
Hold ISO9001 Quality Certificate.
Personal service from design through to installation.
Experienced technical designers are available to answer any questions you may have.
Designs are undertaken by a Crittall trained draughts person.
Each contract is handled by a Project Manager liasing with designers, manufacturing and site to meet deadlines.
A quality product is produced via strong design ethics and an in-house paint shop.
Hot-Rolled – The Product:
CRITTALL WINDOWS Ltd. Hot-Rolled Steel has a significantly small amount of impurities which accumulate during the extraction of natural raw materials. Since CRITTALL insures that the amount of the trace elements in the steels is nominal, they do not pose a risk to the environment or human health of the client, manufacturer or installer.
Unlike most companies who produce windows made from aluminum or wood, the depth and visual mass of a steel window are extremely narrow which results in less material used while obtaining higher strength and durability. Large glass lites and narrow sightlines also results in better energy efficiency and unmatched aesthetics. A continued benefit of our Hot-Rolled steel is that it is 100% recyclable; unlike aluminum, wood and numerous alloy steels which our competitors use. This means that there is no waste during or after production because all scraps and surplus steel is continuously collected, melted down and reformed.
"Hot-rolled steel is NOT classified as "dangerous" under 
the EU Chemical Regulations, so Safety Data 
Sheet or hazardous material packaging, 
marking or transport rules and regulations do not apply."
Furthermore, all packaging, crating and transportation materials of our hot-rolled steel windows and doors are 100% recyclable and there is no hazardous waste formed from any products.
Hot-Rolled – Improving the World & your Finances:
By recycling all scrap steel we greatly reduce greenhouse gas emissions and use far less energy than making metal from virgin ore. As a Hot-Rolled Window and Door manufacturer, we are proud to say that we aid the 18 million homes powered each year due to our nations recycled steel. An effective weather-stripping system, and the option of double glazing up to 14mm when gasket glazed, and 16mm wet glazed ensure excellent thermal insulation properties which continuously aid in keeping your heating and cooling bills to an all time low and help also reduce the consumption of our planets natural resources. As an added bonus, Steel Windows and Doors USA offers triple weather stripping which significantly reduces water dispersion and air permeation as well as numerous maintenance free finishes and coatings that will last for years and years to come.
Hot-Rolled –Guaranteed Longevity:
The wood, aluminum and the countless vinyl replica products commercially sold in the states hardly ever try to compete with our Hot-Rolled Steel window and door line for one reason and one reason only; THEY CAN'T. The quality, materials and unmatched manufacturing control at Steel Windows and Doors USA allows us to outperform our competitors each and every time while consistently providing unrivaled value and service to each and every customer.
For more information, Please check out our CRITTALL Window line(s) at Hot Rolled Steel Windows and Doors – Crittall.