STEEL WINDOWS AND DOORS USA FEATURED IN AUGUST 2015 ISSUE OF TRADITIONAL BUILDING MAGAZINE
In their August 2015 issue, Traditional Building Magazine published an article featuring Steel Windows and Doors USA entitled "Making Sense of Metal Windows".  The article talks about the increasing demand for steel windows in historic buildings.  Since the 1890s, architects have utilized steel windows as tools for design and flexibility.  Today, steel windows are now adapting to needs of historic sensitivity, efficiency and environmental security.
Vice President and Owner of Steel Windows and Doors USA, Domenick Siano, spoke to Traditional Building Magazine about modernizing the steel windows with energy conservation upgrades.  Most frame systems utilize insulated glass units (IGUs), which can reduce the exterior surface for applying putty, but still be done with deeper sections.  Steel Windows and Doors USA has been able to capture the feel of romantic-style steel windows by imitating leaded glass panels from earlier times.  Siano recently completed a project intended to resemble an old historic building, and specifically created a custom profile, stretched front-to-back for a triple glazing.  It is historical 1920's on the outside and high performing, weather resistant on the inside. Steel Windows and Doors USA has proven to modernize with steel windows, without losing the historic feel of the building.  They strive to facilitate projects by developing all of the details, starting with the surround and waterproofing details, design, structural requirements and installation details.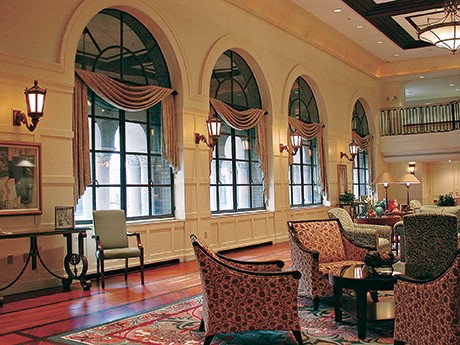 About Steel Windows and Doors USA: Steel Windows & Doors USA represents the finest manufacturers of steel windows and doors in the world. We specialize in matching each individual project with the best and most appropriate product. Working with our clients on all stages from initial design through installation, creates a successful outcome and many satisfied clients.  Visit us at www.steelwindowsanddoors.com