NFRC RATED PRODUCTS
We keep repeating how energy efficient our thermally broken products are, but we'd rather show than simply tell. With countless glass options available, we have selected a few of the most common combinations for testing but have the option to simulate virtually any glass variety of your choice. The results can be found on the product directory of the National Fenestration Rating Council.
What does the NFRC rating mean? Click the images below to download a PDF with details to better understand its purpose.
The NFRC Numbers Explained: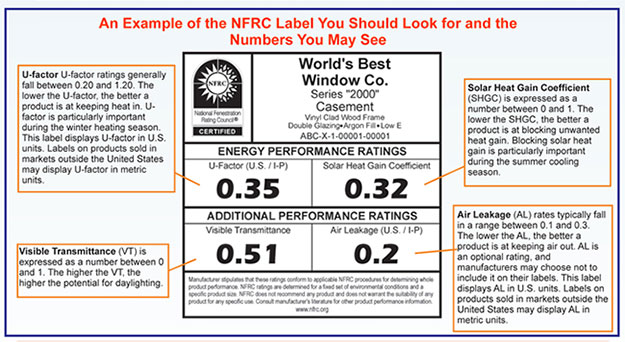 Easy to read results of testing give clear energy performance numbers. The best part is that all ratings can be verified through the NFRC. The NFRC rating can also be used to confirm if products are in compliance with state and local energy codes. It provides a basis for comparison and is a great way to become an informed consumer. Many vendors claim compliance with the NFRC, but if they are not listed in the product directory then they are not current in their NFRC product certification. When in doubt, check the NFRC rating directory.
Interested in a Brombal thermally broken product? Visit:
http://www.steelwindowsanddoors.com/products/thermal-break/