BROMBAL USA – HOW A HISTORY OF UNPARALLELED INNOVATION YIELDED OUR LEGACY IN FENESTRATION
There are a growing number of companies in the window and door business today which indeed makes it increasingly harder to stand out. That's why, here at Brombal USA, we make it our mission to break away from the common and narrow minded way of producing, designing and utilizing windows and doors. Instead, we look deeper and are continuously innovating new products, designs and ideas to widen the horizon on what is already such an unmatched product. Together, we combine the expertise of the most knowledgeable and skilled manufacture of thermally broken steel profiles with our skilled professions to provide our clients with an unsurpassed experience that will last years to come.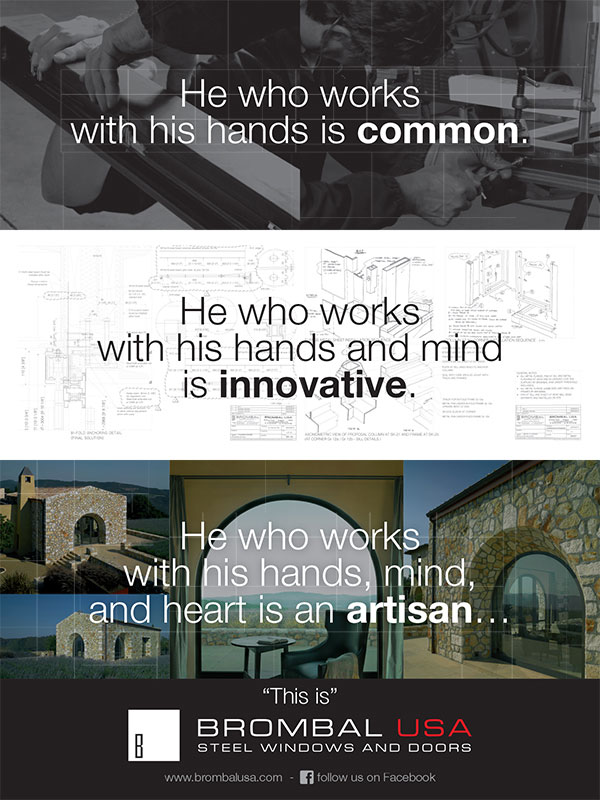 The knowledge and expertise of our skilled craftsman is a direct result of their time and passion personally devoted to learning the art of manufacturing our one of a kind steel windows and doors. We understand that practice without passion is purely work and passion without practice is merely interest but at Brombal USA, our team of professionals bring together both practice with passion to fuel the experience necessary to continuously perfect the art of producing superior steel windows and doors.
Similar to each and every one of us, Brombal USA also has a unique history all its own. Starting in 1959, we have been acquiring members of our family, each with a unique and successful story to tell. Our clients are not merely customers but individual experiences that continue to aid us in developing our trade and expanding the capabilities of our company far beyond our competitors. On behalf of Brombal USA, we invite you to join the family today, so that together we may build the success of tomorrow.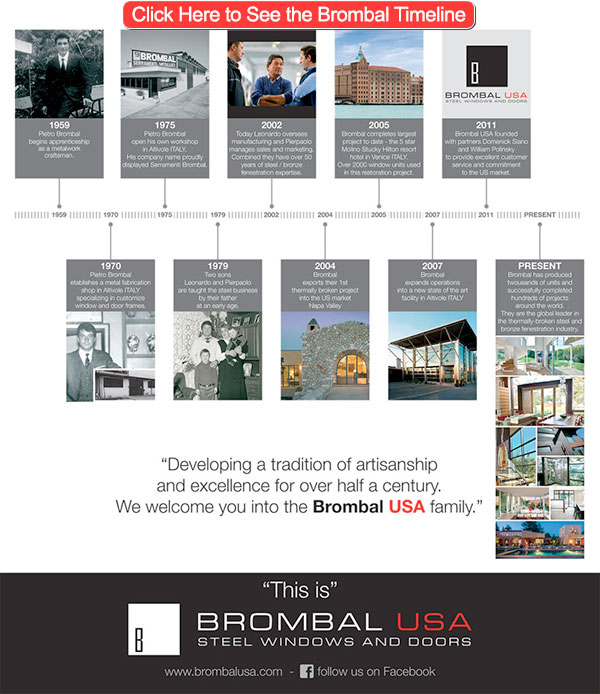 To learn more about these fine Brombal USA products please click here to learn more or contact us.