Summer Inspiration: Brombal Case Study #7 Pool House
An Open Invitation.
Brombal sliding doors in this pool house create a wide open space for guests to enjoy the beautiful areas inside and out. The many active zones – dining / living, sauna / solarium, lawn / swimming – are harmoniously connected. With sensors or the optional push of a button, the open corner lift and slide doors operate automatically. Quiet, smooth, and efficient, the large panels move gracefully, opening and closing the interior/exterior divide, leaving no trace once the doors recess into the wall. A seamless transition between the home and yard is complete with the minimalist flush track. The beautiful burnished brass doors give unhindered access when open, yet successfully close off to protect the interior as needed. Held with slim, thermally broken metal frames, the door is strong and secure.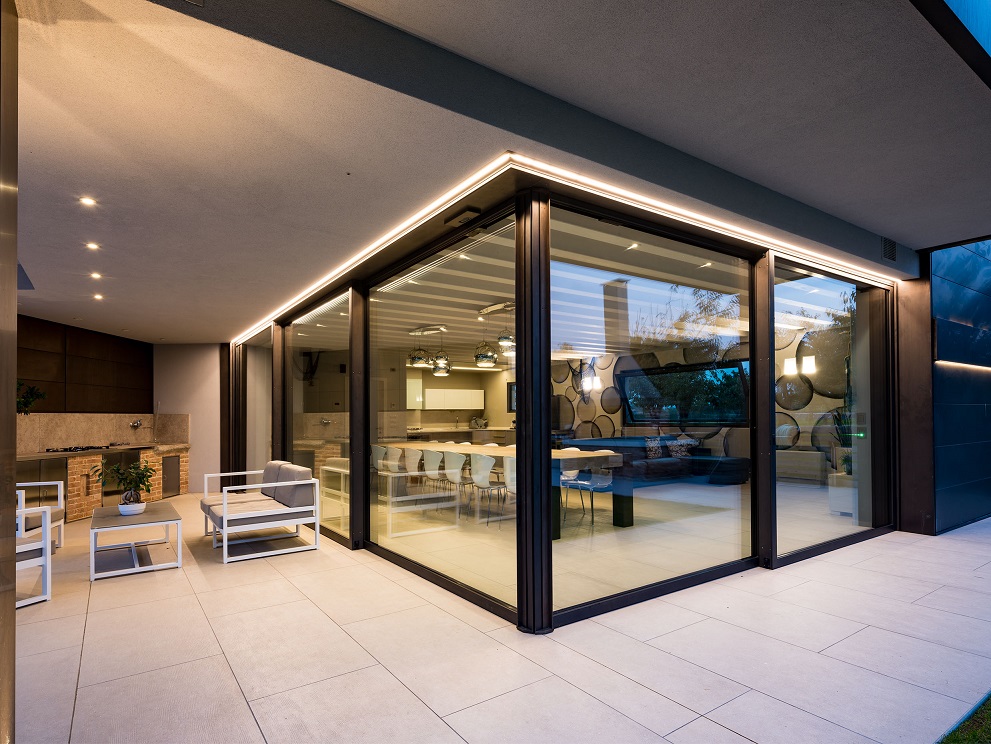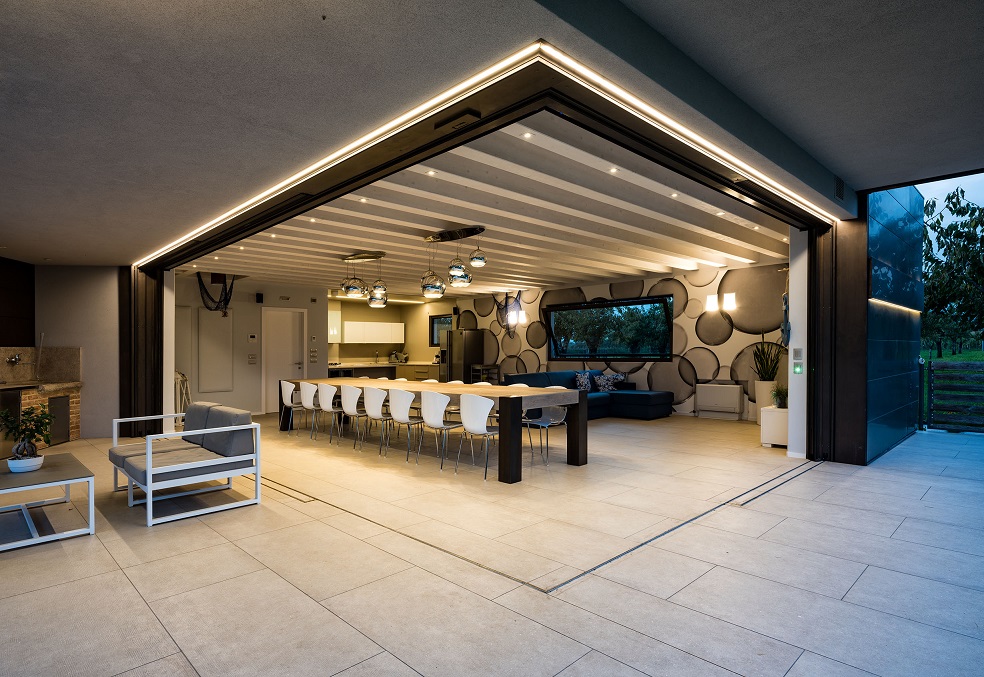 View the entire project in Brombal Magazine #7.
Options, possibilities, and beauty achieved – this is the freedom to create. Contact Us for custom thermally broken windows, doors, and curtain wall systems by Brombal. Countless design options and colors, and systems available in galvanized steel, stainless steel, corten steel, and brass for an antique bronze finish.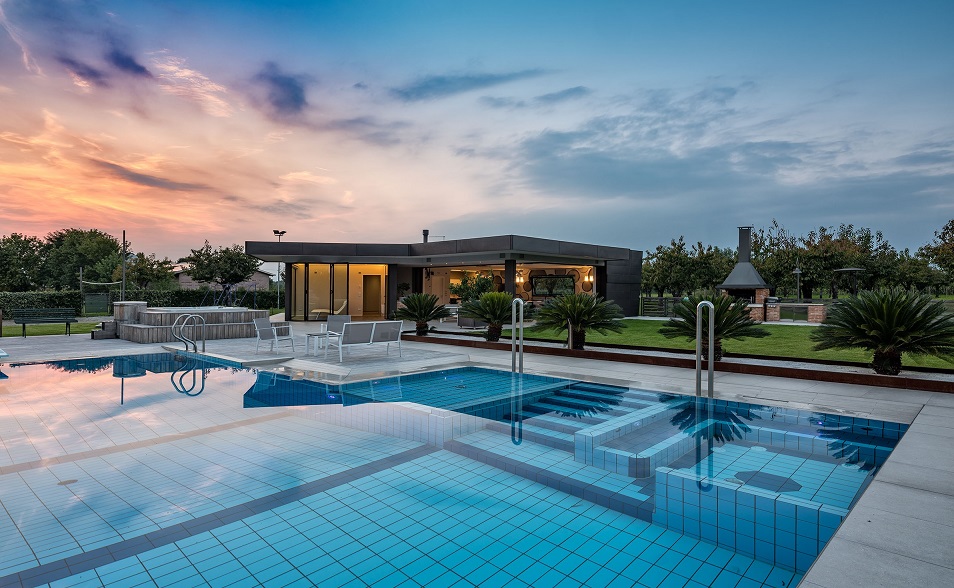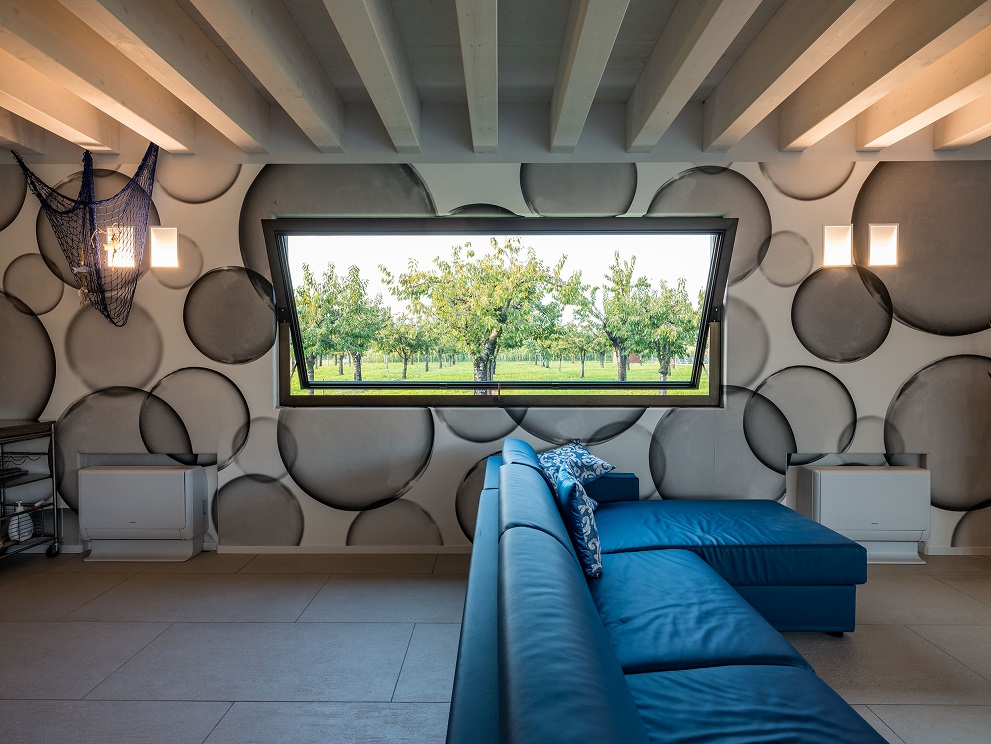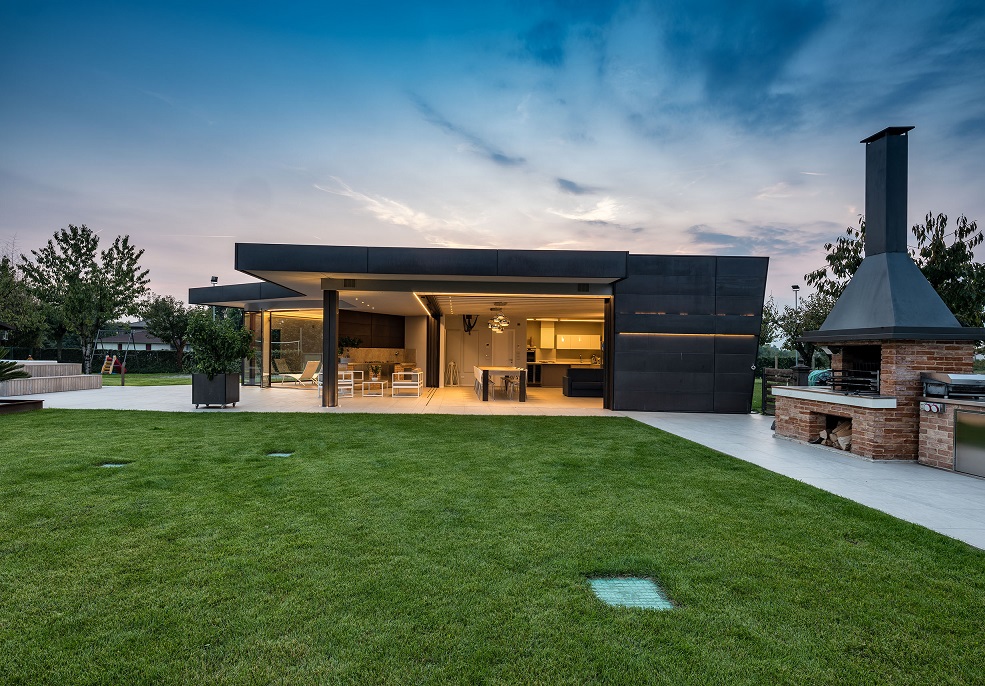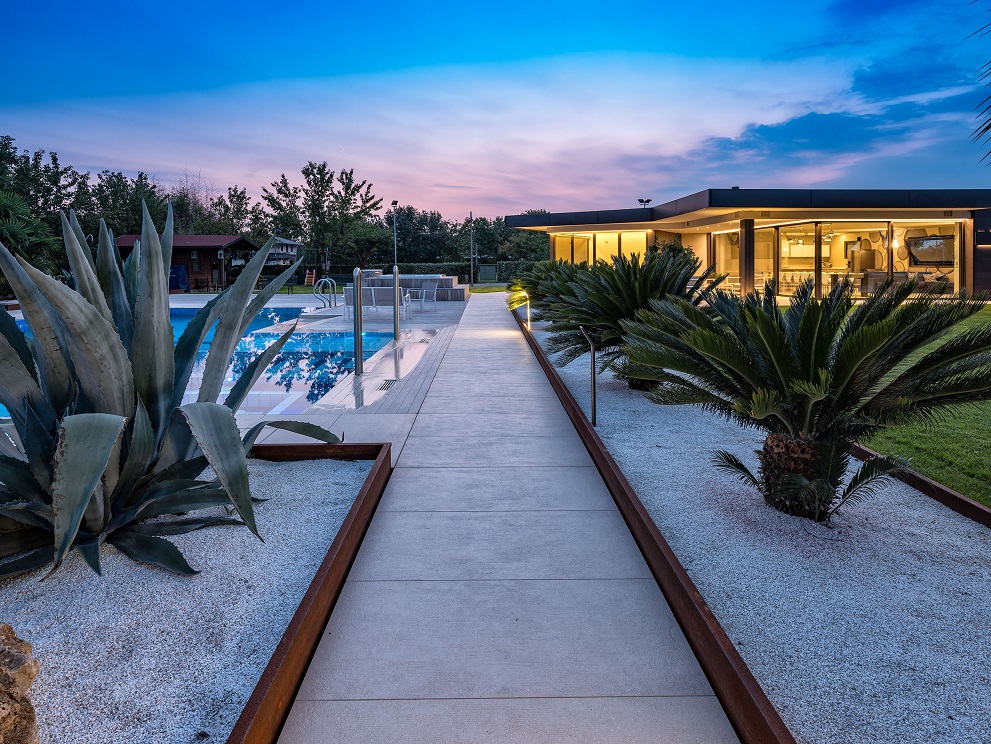 Architects: Paolo Fogal, Castlunger Karl Heinz. Photos: Paolo Belvedere